Useful resources to protect our environment
What is a TEC?
A TEC (Threatened Ecological Community) is a naturally occurring group of native plants, animals and other organisms living in a unique location that are at risk of extinction. It is important not just to protect individuals and species, but also the wider communities they are linked to. Here are two important TECs found on the peninsula:
Pittwater Spotted Gum Forest
This TEC occurs on the lower hillslopes of Barrenjoey Peninsula, Scotland Island and the western foreshores of Pittwater. The tree canopy is dominated by Pittwater Spotted Gum (Corymbia maculata) and is associated with several Angophora and Eucalyptus species . Over 70% of this TEC is found on private land, with the remaining portion in council bushland reserves. It is therefore critical that private landholders step up as stewards of this precious community.
Littoral Rainforest
Canopy species include cabbage tree palms, lilly pillies and figs amongst other rainforest trees, vines and shrubs. Littoral rainforest provides important roosting and nesting sites for threatened species such as the powerful owl, however very little of this highly fragmented ecology remains. One of the best remnants of this TEC locally is the bushland surrounding Bilgola Bends.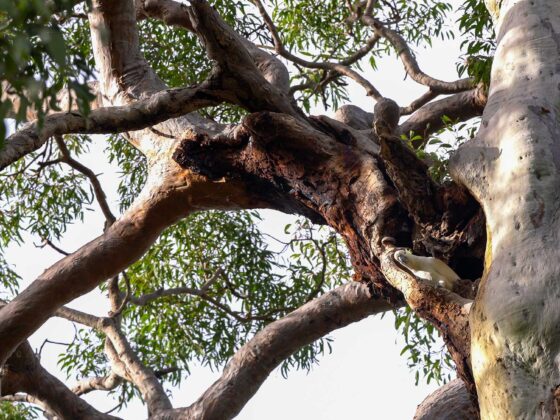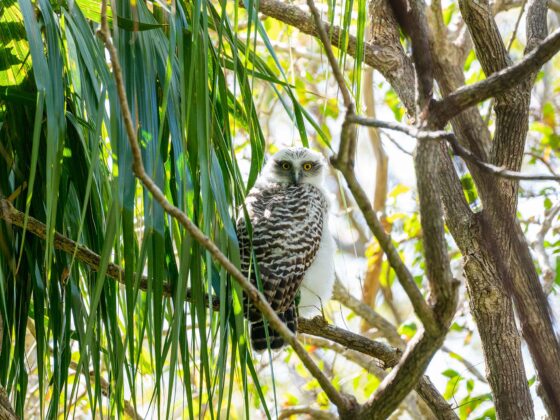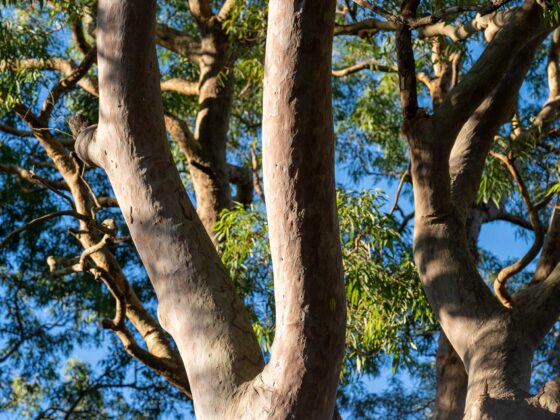 Planting guide
How to select, plant and care for native canopy trees and understory species that are appropriate to the vegetation community of your area.
Learn about legislation
Learn more about the DCP (Development Control Plan) and LEP (Local Environment Plan) of the NBC from one of our local keepers.
How you can help
For a more detailed exploration of how you can help protect our canopy, explore our page with specific suggestions.
Concerned about a tree?
Are you concerned about suspicious tree removal or the impacts of development applications (DA) and building works? Record the DA number listed on the yellow notice or note the address and enter it into NBC's application search. If you believe a tree or bushland has been cleared illegally, call NBC 1300 434 434 to report it (line is open 24 hours).
How to find a qualified arborist
There is no government regulated licensing of tree workers in Australia. It is a self-regulated industry meaning anyone can offer tree services – advice, pruning and removal. This often works against the interests of preservation. For best outcomes invest in a level 5 qualified arborist.